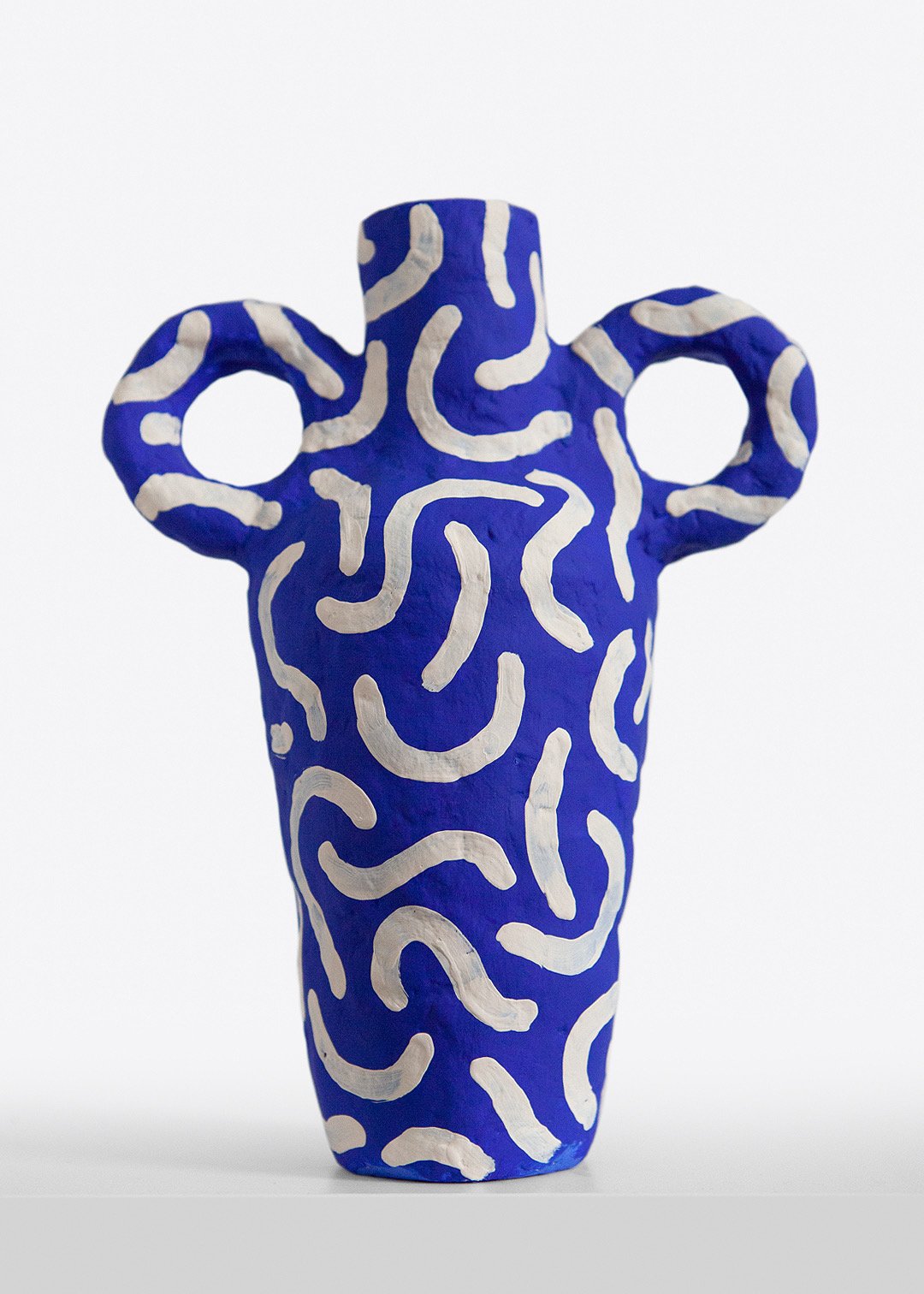 La Lune - Blue Wave
£

240.00
---
HAND MADE TO ORDER: LEAD TIME 3-4 WEEKS
SHIPPING: INTERNATIONAL & EU Please contact us for a quote
THE LA LUNE BLUE WAVE VASE is a unique handmade decorative vessel sustainably made from paper-mâché using paper and card waste. A smooth and tactile piece, made with two ring handles painted by hand in Klein blue with waves in soft white matt finish.
Taking into consideration everyday waste and circular design, DE LA JARDIN hand sculpts each vessel using materials such as egg cartons, mail and cardboard packaging, all sourced locally.
Made one piece at a time turning "trash into treasure" - Jacqueline de la Fuente's work is a new twist to ceramics. A perfect ornamental piece on its own or with dried flowers.
PACKAGING: All our packaging is as eco friendly and recycled or re-used where possible. Please be conscious your end too.
IMPORTANT INFORMATION
- THIS VASE IS NOT WATER TIGHT.
- Due to its handmade and hand painted quality, each vase made is unique and one of a kind, therefore will look slightly different from the image displayed on here.
- Painted with a matt finish, it is best to handle with care and as it's not scratch resistant, but wears beautifully in time.
- Approx measurements: H 26 cm x W 19.5 cm inc handle.
---